Natalie Chandler – Owner/Teacher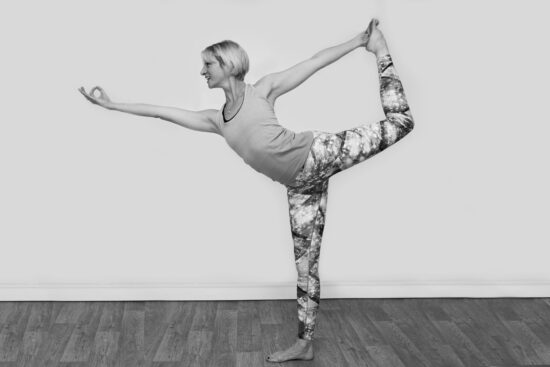 My name is Natalie. I teach Vinyasa yoga, hot/warm Vinyasa yoga, pregnancy yoga, mum & baby yoga, yoga nidra, yin yoga, & well woman yoga in Brisbane's bayside Wynnum-Manly – group classes to folks of all ages, mobility & experience, plus private & corporate sessions.
I've practiced yoga for over a decade – like many people, on & off in the early years. When I found myself living in Bali, having started my own business (more on that later), I began to hit the mat regularly in a bid to unclench body & mind. Yoga-ing in the sunshine with 270-degree views of the rice paddies wasn't a hard sell, & during a vinyasa class at the Yoga Barn, Ubud, I remember wanting to feel like this – the very best version of myself – always.
I considered doing my teacher training, but in addition to the usual naysaying voices – 'I'm not bendy/strong/fit/self-actualised enough' – I was regularly working 80 hours a week (yup, even in paradise) juggling freelance writing with my new fairly-traded leather goods business. I worried that leather goods were the antithesis of ahimsa (non-harming) & that the other yogis would kick sand in my face. I pushed the idea to the very back of the highest shelf & disappeared down the rabbit hole of delicious start-up highs & crashing lows.
Fast-forward four years, I decided to call time on my business. I'd had some amazing experiences – tearing through Bali on a scooter with handbags on my handlebars high-fiving toothless grannies; working with small, family-run businesses; creating products people loved – but I also found myself £40k in debt with pay-day loaners saying 'Thanks but no thanks'. (That's when you know your credit rating's seriously down the pooper.) Throughout that period, when I didn't give myself permission to see friends, date, sleep properly or eat well, my yoga mat was the one place I showed myself kindness.
Not long after, I did a foundation course with Hot Power Yoga (now LLiV). Without really meaning to, on the last day I found myself signing up to the studio's 200-hr yoga teacher training. Having well & truly drunk the Kool-Aid, I also undertook my pre/postnatal yoga teacher training with YogaLondon, my yoga nidra training with Uma Dinsmore Tulli's Total Yoga Nidra, & my Baby Yoga & Well Woman Yoga training with Birthlight.
What I'd initially convinced myself would be an occasional teaching gig scheduled around a 'proper' job became my full-time passion. Diving headfirst into sharing yoga, I was both terrified that here I was, yet again, taking a risk on the work front while also giddy with the joyfulness of helping people show themselves kindness on the mat.
I love teaching yoga to people from all walks of life, but have a particular affinity for working with women navigating body image issues, hormonal challenges, or life-changing experiences like pregnancy and motherhood. Yoga, in all its forms, reminds us that we are so much more than the circumference of our thighs & the jut of our collarbones, that we are now & have always been 'enough', & that we're powerful, primal mammals.
Do you get intimidated walking into a yoga studio? Me too. Worried your balance isn't good enough? I've fallen over while standing on both feet (sober, swears). Not convinced you have the physical fitness to last an entire class? I've fainted mid-class only to have the teacher announce to the room that I was 'leaking energy out of my anus'. Who knew?
My point is, if you're breathing, yoga is for you. And that your practice doesn't have to be perfect to be glorious. Now get your arse on the mat already.
Namaste.
Andrey Ivanov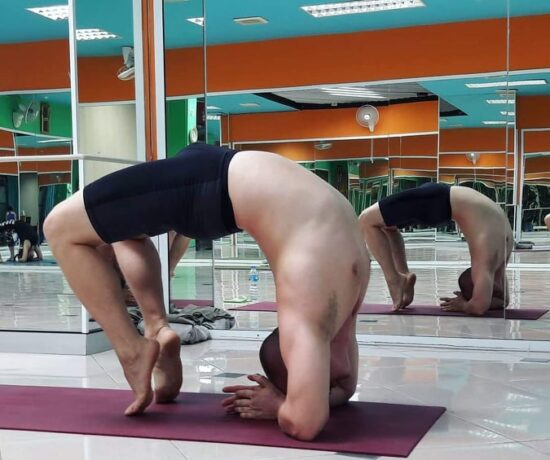 Being a software developer I've always tried to balance sitting all day in front of a computer with physical activity – football, futsal, jogging, cycling.
My yoga journey began in 2011 in Bikram yoga studios as something physical to do in between football seasons. I completed my teacher training in 2016, and today I teach hot yoga (26 postures), vinyasa flow and yin.
For me, yoga is a beautiful way of being that enhances life, encourages greater focus and improves quality of mind.
Yoga keeps us strong and makes us feel good. Im happy to introduce other people to yoga in my classes, and try to make my classes dynamic and interesting.
Melanie Goppert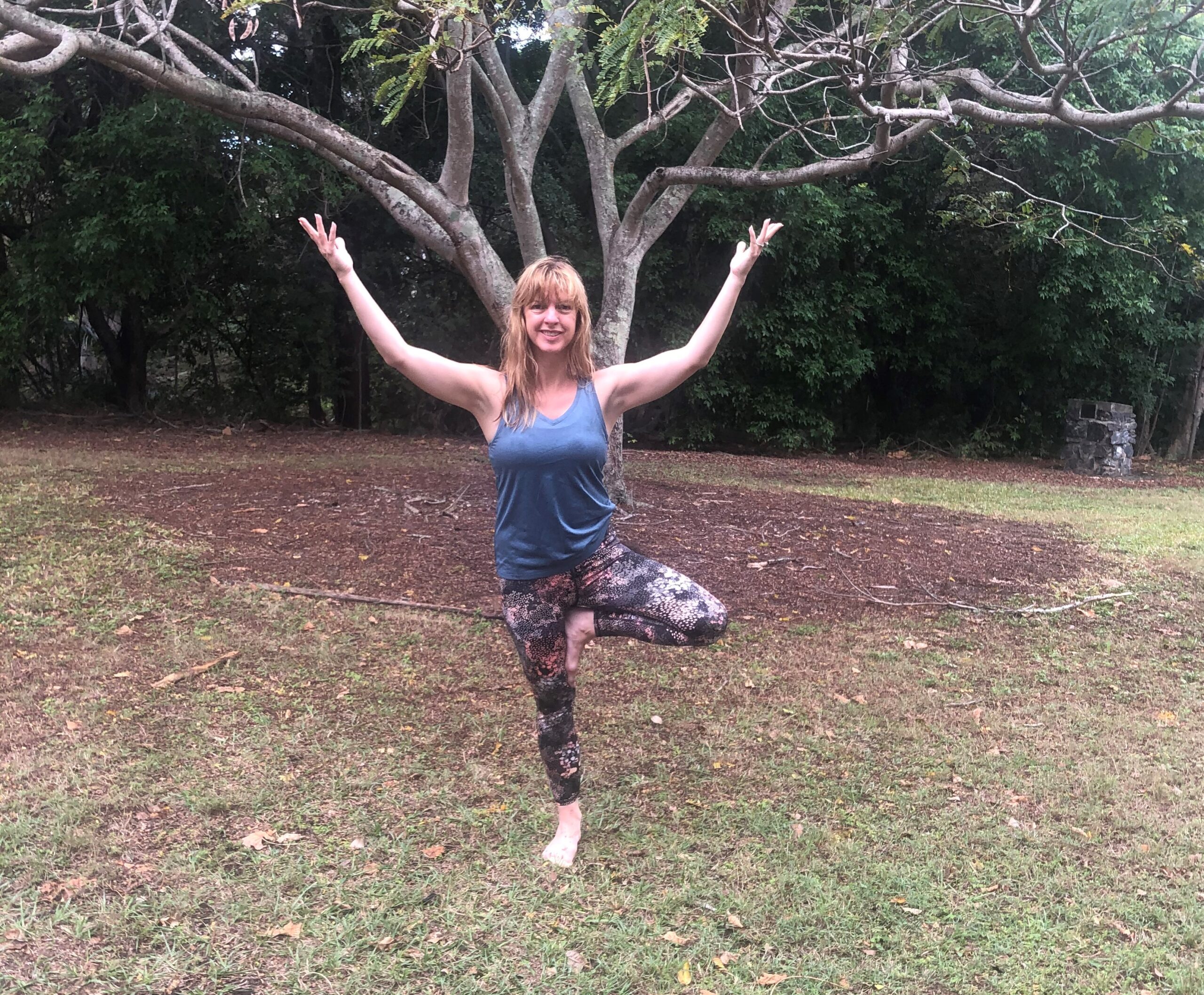 Hello, my name is Melanie and I have been teaching yoga for 18 years. I first trained in Bikram yoga and then went on to learn and teach Prenatal, Vinyasa and Yin yoga. I am also a doula and remedial massage therapist.
In my twenties I had had a serious car accident that propelled me into the world of relentless pain. Up until then I had been very lucky and inhabited a body that worked very well. After trying all the conventional methods of rehabilitation and getting nowhere, I accidently discovered Bikram yoga. It was incredible… I found something that I was in charge of, that not only relieved my symptoms but healed them, and my body seemed to find a momentum of its own. I went from feeling a lack of energy and being depressed to feeling excited about what was next, excited for life and watched a whole new world open up for me.
From there I taught at numerous studios in Queensland and New South Wales. I became more interested in physiology and discovered that massage was a perfect partner to yoga. I branched out of Bikram and added Vinyasa Flow to my qualifications and shifted gears into a more creative style of yoga.
In the last few years I was blessed to find Yin yoga. For someone who has tried many styles of yoga and had many teachers I am deeply grateful to have found this yoga. It helped me to release beliefs and thoughts/ memories that held my body in particular patterns.
I have worked with students, teachers, and people from all walks of life. Yoga has connected the dots for me personally as a spiritual and physical practise. I love teaching and I am happiest when on the yoga mat or helping people enjoy yoga on their mat.
I look forward to meeting you.
Cyndy Wee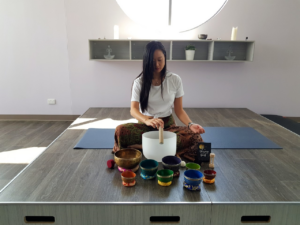 "Live quietly in the moment and see the beauty of all before you." Paramahansa Yogananda.
"I am a devoted yogi who loves people, the beach, animals and crystals.
I specialise in yin, restorative, sound healing, gentle flow and qigong yoga. I am currently studying my post graduate in yoga therapy and am a fully qualified naturopath, nutritionist, reiki master, massage therapist and aromatherapist.
My passion is to see people heal and live their lives to the fullest.